Elderly Cyclist Killed in Bike-Truck accident at Avenue and Lovers Lane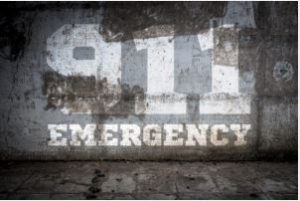 Tulare, California (February 16, 2017) – An 80-year-old cyclist was struck and killed by a semi-truck Monday morning in Tulare, according to The Fresno Bee.
The man identified as Bonifacio Magana of Ivanhoe was hit at around 6.00 a.m., Monday, Feb 13 at the intersection of Houston Avenue and Lovers Lane.
Police reported that the bicyclist was hit while riding by a semi-truck driver identified as Domingo Sustaita, 56.
Visalia police responded to the crash site and affirmed that the bicyclist died of the injuries.
Authorities are investigating the matter to determine cause and liabilities. Alcohol and drugs were ruled out as possible factors in the wreck.
Our sincere sympathies go to the family and friends of the Bonifacio Magana. We wish them courage during these trying moments of losing their loved one.
If you have lost a loved one due to someone's wrongful conduct or negligence in Tulare, CA, you may have a right to a wrongful death claim against the negligent party. Pacific Attorney Group encourages anyone who may find him or herself in such a difficult situation to contact an experienced Tulare personal injury lawyerat 1-800-358-9617 for a free case evaluation. We only get paid if you get paid. Our offices are conveniently located throughout California, and we conduct regular travels in the region to meet with clients.