Woman Killed, CHP Officer Injured in California Monster Storm; Road Closures Expected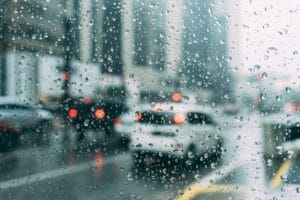 Santa Cruz, California – Residents of the Bay Area have been advised to stay away from the coastline due to the high tides and enormous waves caused by the ongoing atmospheric river storm.
National Weather Service issued flood warnings for the Santa Cruz coastline, which was considered extraordinarily dangerous. Images provided by the county officials show that the Capitola and Seacliff piers had sustained significant damages from the storm.
Flood warnings have also been issued for Alameda and Contra Costa counties and multiple road closures were effected throughout the counties due to flooding.
In San Jose, a CHP officer was injured after a 60-foot tree fell on him at a crash scene on Highway 17 in San Jose on Thursday morning. The officer sustained non-life-threatening injuries and was taken to the hospital for treatment.
On Wednesday, a 19-year-old woman driving partially on flooded Vanden Road died after her car hydroplaned and crashed into a utility pole. Motorists are therefore advised to exercise extreme caution.