Rider Killed in DUI Bakersfield Motorcycle Accident at Chester Avenue and 2nd Street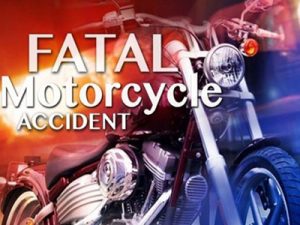 Bakersfield, California (February 15, 2020) – A male motorcyclist was killed in an alleged DUI traffic collision that took place in Bakersfield on Friday evening.
According to a local news source, the motorcycle crash happened in the area of Chester Avenue and 2nd Street.
Police said the motorcyclist was approaching the intersection when he collided with a pickup truck that was making an unsafe turn shortly before 6 p.m.
Torres Dawson Arrested After DUI Motorcycle Crash in Bakersfield 
The male party was pronounced dead at the scene. The identity of the deceased has not yet been released to this time.
The pickup motorist, who was identified as Torres Dawson, was driving under the influence of alcohol and/or drugs at the time of the collision, according to a police report.
Dawson was ultimately arrested on suspicion of DUI and gross vehicular manslaughter and was booked into the Kern County Jail.
The investigation is underway. Anyone with information can contact the Bakersfield Police Department at 327-7111.
"In case of a motorcycle collision, a rider is most likely to suffer catastrophic injuries", says Mark Shayani, an experienced personal injury attorney and managing attorney at Pacific Attorney Group.
Motorcycle crashes can cause injuries ranging from minor to severe degree or even death. Motorcyclists have less protection and thus motorists should be more cautious. Liability for motorbike accidents is based on negligence and the riders are also to blame at times. Distracted driving, speeding, drunk driving, reckless driving, bad weather, wrong-way driving and failure to observe traffic laws are some of the causes of these traffic collisions.
While it is unclear in this incident which party is at fault, Shayani points out that it is important that the victims conduct an independent investigation to determine the cause of the crash. The investigation will collect more details including witness statements to determine the factors that led to the incident.
To pursue a personal injury claim, contact our motorcycle accident attorneys, at the Pacific Attorney Group. Call us to receive a free consultation. Click to call: 866-803-6502.
If you would like a free copy of the please report, contact Pacific Attorney Group.