Arturo Godinez Killed in Kingsburg Train Crash near Sierra and Simpson Streets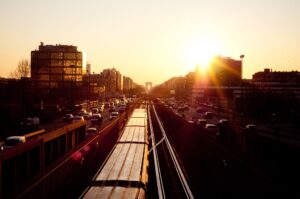 Kingsburg, California (December 7, 2022) – The driver who was killed when a vehicle collided with a train in Kingsburg in August has been identified as Arturo Godinez, 60, of Kingsburg, according to the Fresno County Coroner's Office.
The crash happened at about 7 p.m. August 18th, on Sierra and Simpson streets, near Highway 99.
A semi-truck driven by Godinez reportedly collided with a southbound train on the tracks.
The truck burst into flames following the incident and several explosions were heard shortly after.
Godinez was killed in the crash.
The incident caused several road closures as crews worked to clear the scene.
An investigation into the wreck is ongoing.
Original Story
Kingsburg, California (August 19, 2022) – One person was killed when a train collided with a big rig in Kingsburg on Thursday, according to the authorities.
The incident happened on Sierra and Simpson streets near Highway 99 on August 18.
A semi-truck was reportedly westbound on the train tracks when the crossing-arms came down on its hood.
Shortly after, the truck was struck by a train traveling south, causing flames and an explosion.
Authorities confirmed that one person died in the incident. It's unclear whether other involved parties were injured.
The crash caused multiple road closures in the area as crews worked to clear the scene.
There were no further details on the incident.
Authorities are working to determine what caused the deadly collision.
Seek Legal Help from Our Law Office
If you or your family member was involved in a car accident and you have questions you would like to be answered by a professional car accident attorney, contact Pacific Attorney Group today. Click to call : 866-803-6502.