Antonia Ruiz Killed, Several Injured in Multi-Vehicle Collision at Magnolia and Flower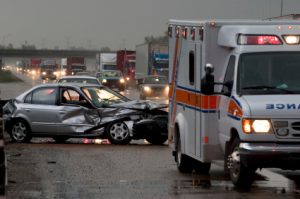 Fullerton, California (April 11, 2023) – 68-year-old Antonia Mendez Ruiz has been identified as the woman who died after being struck by a car in a multi-vehicle crash on Sunday morning in Fullerton.
The fatal collision happened near the intersection of Magnolia and Flower avenues at around 9:20 a.m., according to the California Highway Patrol.
Witnesses report that an Audi and a motorcycle were possibly street racing when they collided with a Toyota minivan making a turn onto Flower Avenue.
The impact of the collision sent the Audi off the roadway where it struck Ruiz and a bicyclist before crashing into a power pole.
Ruiz was pronounced dead at the scene.
The motorcyclist was ejected from the bike and was transported to the hospital where he succumbed to his injuries.
The bicyclist, a 30-year-old man, was hospitalized with moderate injuries.
The 78-year-old male driver of the minivan and his passenger, a 15-year-old boy, were taken to the hospital with minor injuries.
More details about the accident were not released.
An investigation into the accident is ongoing.