Analiea Alvarez Killed in Fresno Accident on Highway 180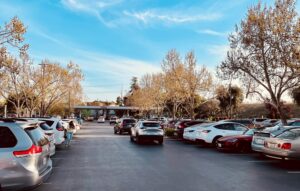 Fresno, California (April 26, 2023) – Analiea Alvarez, 13, of Fresno, was killed in a Tuesday morning collision in eastern Fresno County, according to a report by the California Highway Patrol.
The accident took place at around 1:20 a.m. April 25, on Highway 180, near Alta and Frankwood Avenue.
The CHP said Joe Alvarez, 33, of Fresno, was driving a Jeep Liberty at a high rate of speed east on Highway 180 when he drifted across the double yellow lines and crashed head-on with a Chevy pickup truck.
Joe Alvarez was not wearing a seatbelt and was ejected by the impact of the accident. He was pronounced deceased at the scene.
Analiea Alvarez was a passenger in the Jeep. She was airlifted to a local hospital, where she was later pronounced deceased.
The driver of the Chevy, Christopher McAlster,  44, of Woodlake, was transported to a hospital with moderate injuries.
Two passengers in the Chevy, a 16-year-old and a 4-year-old, were not injured.
An investigation into the deadly incident is ongoing.