1 Hospitalized after Anaheim Crash on 5 Freeway near Disneyland Drive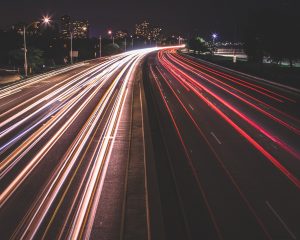 Anaheim, California (March 14, 2019) – One person was hospitalized after a two-vehicle collision Thursday morning in the area of Anaheim, according to officials.
The accident occurred on southbound 5 Freeway, just north of Disneyland Drive at around 5:56 a.m.
As per the CHP officials, two vehicles including a white truck collided for unknown reasons.
Anaheim 2-Car Crash on 5 Freeway, Thursday, March 14
An ambulance was sent to the scene to attend to the injured parties. One party was transported to UC Irvine Medical Center for treatment of minor injuries.
Tow trucks were requested to remove the vehicles from the crash site.
Officials issued a SigAlert closing lane 4 and 5 for about 30 minutes. All lanes were reopened as of 6:35 a.m.
No additional information concerning this incident was provided.
An investigation is ongoing.
Traffic collisions are frightening events and largely disrupt one's life. You may have suffered minor injuries or severe injuries. We have different types of car accident injuries including whiplash-related injuries (cervical sprain, strain, hypertension caused by the sudden impact as a result of the crash) and soft tissue injuries (torn ligaments, severe bruises or sprains). Parties also suffer brain injuries and broken bones.
Your car may also have sustained significant damages that are beyond repair.
At this moment, all you need is to shop for a good lawyer to will assist you through the compensation process. Whenever you have experienced pain and suffering, high medical expenses and loss of wages as a result of a crash, contact the Pacific Attorney Group for more assistance.
If you are the victim or a family member and would like a free copy of the police report, please contact Pacific Attorney Group at 1-800-358-9617.