Ana Ortega Killed in Fresno Pedestrian Accident on Clinton Avenue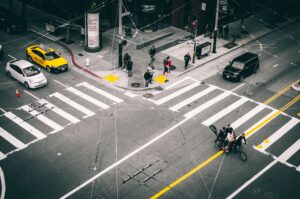 Fresno, California (April 20, 2023) – Ana Ortega, 51, of Sanger, has been identified as the woman who was fatally hit by a vehicle while walking her dog in rural eastern Fresno County Wednesday, according to the Fresno County Coroner's Office.
The wreck happened on Clinton Avenue, west of Greenwood Avenue, on Wednesday, April 19.
Ortega was walking her dog along the north side of Clinton Avenue when a 45-year-old off-duty Clovis police officer driving a Chevrolet Silverado truck eastbound, moved to the side and struck the pedestrian and the dog.
Both Ortega and her dog were propelled into an open field of the road following the impact of the incident.
The officer performed life-saving measures on Ortega at the scene before first responders arrived.
Ortega was later pronounced dead at the scene while her dog was taken to the Fresno County SPCA with major injuries.
Alcohol and/or drugs were not suspected to be a factor in the crash.
An investigation into the incident is ongoing.