At Least 2 Injured in Adelanto Car Accident at Palmdale and Aster Roads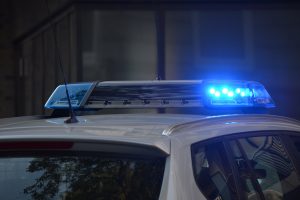 Adelanto, California (May 18, 2019) – At least two people were injured in a two-vehicle collision on Friday afternoon in Adelanto, according to the authorities.
The crash was reported at about 3:37 p.m. May 17, in the area of Palmdale and Aster Roads.
According to the report, a silver Toyota Tacoma, a white Ford F150 and a Volkswagen sedan were involved in the collision.
The force of the crash caused the Toyota to overturn, trapping one person.
At Least 2 Hurt in Adelanto Car Crash
The trapped victim was extricated and airlifted to a trauma center with major injuries.
The man who was operating the Volkswagen was also transported to a hospital but with less critical injuries.
The cause of the wreck is under investigation.
Every year, several traffic accidents are reported in California. Unfortunately, accidents result in many fatalities and even more injuries. The causes of these traffic accidents range from distracted driving, speeding, drunk driving, reckless driving, bad weather, wrong-way driving and failure to observe traffic laws. It is evident that negligence on the part of motorists is the leading cause of these accidents.
Pacific Attorney Group hopes that those injured in this accident will recover soon.
If you have been involved in a traffic accident and got injured, it is important to get in touch with a litigator immediately for guidance. Insurance companies may want you to settle for much less than what you are owed and is highly recommended that you speak to a lawyer who will go to great length to ensure that justice is served and you are compensated in full. At Pacific Attorney Group, our attorneys are highly skilled and have years of experience in dealing with such cases as personal injury, auto accidents, and wrongful death. Call us today for a free consultation.
If you are the victim or a family member and would like a free copy of the police report, please contact Pacific Attorney Group at 1-800-358-9617.