Woman Killed in Bakersfield Car Crash on 5 Freeway near Rowlee Road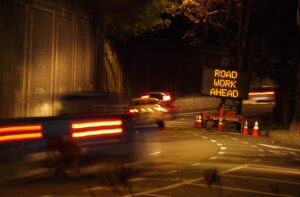 Bakersfield, California (June 21, 2023) – A woman was killed in a car crash on Wednesday morning in Bakersfield.
The fatal crash happened at around 10:30 a.m. on Interstate 5 Freeway near Rowlee Road, according to the California Highway Patrol.
A 27-year-old woman was driving a 2019 Volkswagon SUV in the number one lane when she drifted into the number 2 lane and crashed into the rear of a semi-truck.
The SUV rolled over and caught fire after the crash, igniting fireworks in the trunk.
Authorities say a 21-year-old female passenger in the SUV was pronounced dead at the accident scene.
The semi-truck driver was unhurt.
More details about the accident were not released.
An investigation into the accident is underway.