A flatbed tow truck sideswiped a vehicle, causing it to spin before rear-ending a third vehicle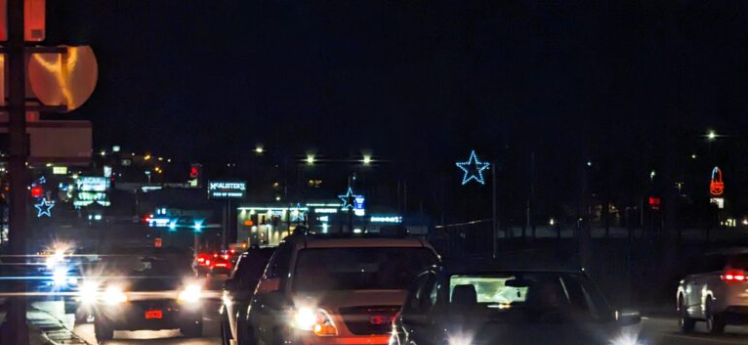 Phoenix, AZ. – A woman in her 60s was killed after a deadly multi-car crash Monday night near an intersection in Phoenix.
The Arizona Department of Public Safety said the wreck happened at around 8:30 p.m. November 13 near Interstate 10 and 16th Street.
Reportedly, a flatbed tow truck sideswiped a vehicle, causing it to spin. The tow truck then stopped abruptly and rear-ended a third vehicle driven by a woman in her 60s.
The woman was pronounced dead at the crash site.
Her passenger was severely injured but in stable condition.
The operator of the tow truck suffered a head injury, while the second car's driver was not injured.
Police said impairment did not appear to be a factor in the crash.
An investigation is ongoing.
ORIGINAL STORY
Phoenix, AZ. – One person was killed in a two-vehicle crash Monday night on Interstate 10 in Phoenix, according to the authorities.
The incident was reported at around 9:26 p.m. on eastbound lanes of Interstate 10 near 16th Street.
Two vehicles were involved in the wreck. The events leading up to the collision were not immediately established.
One person was trapped and had to be extricated.
Authorities said one person died in the mishap.
A woman was transported to a hospital with severe injuries. A man was hurt and was treated at the scene, though the extent of his injuries was not disclosed.
Additional information about the accident was not provided.
An investigation is ongoing.
Have You Lost a Loved One in an Auto-Car Accident?
A fatal car accident is an accident in which one or more individuals involved in a car crash are killed as a result of the accident. A fatal collision is a devastating and life-altering experience that robs families and society at large of their loved ones and productive members.
Deadly collisions can be caused by various factors, such as reckless driving, distracted driving, driver error, vehicle malfunctions, road conditions, weather, or other external factors. All road users should take steps to prevent fatal car accidents by practicing safe driving habits, following traffic laws and regulations, maintaining vehicles in good condition, and staying focused and alert while on the road. If you or someone you love has been involved in a fatal car accident, talk to an experienced car accident lawyer to help you understand your legal options and protect your rights. Click to call : 866-803-6502.