Two Hurt in Chico Accident on Highway 99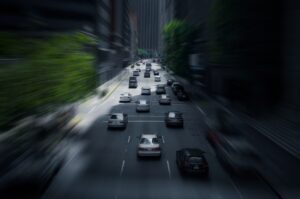 Chico, California (October 30, 2023) – Two people were injured in a collision on Highway 99 in Chico on Monday morning, according to the California Highway Patrol.
The wreck took place near Garner Lane at about 7:20 a.m.
CHP said a Honda CRV, a Toyota Prius, a dump truck, and a Chevy Tahoe were involved.
The dump truck driver allegedly fell asleep at the wheel and slammed into the other vehicles stopped for a red light on northbound Highway 99.
The drivers of the Honda and the Chevy were treated for minor injuries.
A passenger in the Chevy had moderate injuries.
The northbound lanes were shut down as authorities investigated the crash.
An investigation into the accident is ongoing.
Some common causes of lane change accidents include: inadequate signaling, impaired driving, failure to check blind spots, and speeding and aggressive driving.
Determining fault in this type of accident depends on the specific circumstanes of the crash, based on the driver who was negligent.
If you were involved in a lane change accident, contact an experienced car accident attorney for legal guidance.