WSP Officer Injured in Collision on State Route 182 in Richland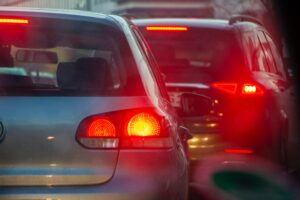 Richland, Washington (July 1, 2023) – A trooper was injured in a collision that happened on Friday in Richland.
According to the Washington State Patrol, the accident happened on westbound Highway 182 near Milepost 1 at around 4 p.m.
A WSP trooper had parked his unmarked car behind a broken-down semi-truck and turned on his emergency lights.
A white van stopped behind the trooper and was rear-ended by a Subaru, forcing it into the officer's car.
Traffic alert in Richland: One of our troopers cars has been hit while he was assisting with a disabled motorist, W/B I-182 near MP 1. This will be a 3-car, minor injury collision, (trooper injured as well).

W/B traffic is backed up for miles starting around the G-Way exit. pic.twitter.com/04YpqtfamQ

— Trooper C. Thorson (@wspd3pio) June 30, 2023
Authorities say the officer and the van driver sustained minor to moderate injuries in the accident.
More details about the accident were not released.
An investigation into the accident is underway.