Multiple People Injured in Carthay Square Accident on West Pico Boulevard near Stearns Drive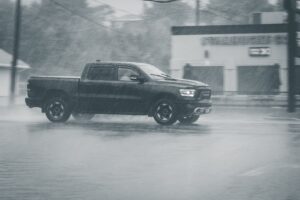 Los Angeles, California (September 28, 2023) – Authorities are investigating a two-car accident that left several parties with injuries in Carthay Square Thursday afternoon.
According to the Los Angeles Police Department, the collision happened at around 1:30 p.m. in the 6000 block of West Pico Boulevard near Stearns Drive.
A pickup truck and a second vehicle were involved in the accident. The manner in which the crash occurred was not immediately established.
The pickup truck crashed through a glass door of Sinai Adult Day Health Care, injuring at least one woman.
The total number of people injured and the extent of their injuries was unclear.
Have you been injured in a truck accident?
Truck accidents are some of the most dangerous types of motor vehicle accidents on the roads in America. A truck accident can involve any type of large commercial vehicle, including semi-trucks, tractor-trailers, box trucks, and delivery vans.
Due to the size and weight of these vehicles, truck accidents often result in serious injuries, including broken bones, head trauma, internal injuries, paralysis, and amputated limbs, and even fatalities.
If you have been injured in a truck accident, it is advisable to seek the assistance of an experienced truck accident attorney who is familiar with laws specific to trucking to assess your case and determine the appropriate legal action.
At Pacific Attorney Group, our team of attorneys will help protect your rights, gather evidence, navigate the legal process, negotiate with insurance companies, and pursue the compensation you deserve.
Click to call : 866-803-6502 today and a truck accident lawyer will help establish who is liable for your injuries and fight for rightful compensation.