Ron Balden Among Those Injured in Ventura Car Accident Involving Ambulance on Main Street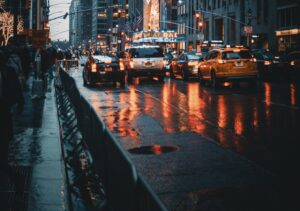 Ventura, California (November 7, 2023) – Ron Balden has been identified as one of the people who were injured in a collision that started with a police pursuit on Monday night in Ventura.
The collision happened just after 11 p.m. on Main Street, according to the California Highway Patrol.
Preliminary reports indicate that CHP was pursuing Balden for undetermined reasons when they lost sight of his car in the area of Valentine Road and Victoria Avenue.
Ventura police later located the suspect but he fled and officers called off the pursuit.
A short time later Balden crashed into a Gold Coast Ambulance on Main Street and pushed it into a large dump truck.
The impact of the crash caused Balden's vehicle to catch fire and was taken to the hospital for treatment.
There were no patients in the ambulance at the time of the crash but all other occupants of the three vehicles were injured.
Balden is likely to face felony charges of evading an officer and driving under the influence.
More details about the crash were unavailable.
CHP is investigating the cause of the accident.
Have you been injured in a car crash? Contact Pacific Attorney Group today.
Internal organ damage resulting from a car accident can be dangerous and potentially life-threatening. Car accidents can cause significant impact forces, sudden deceleration, and abrupt changes in motion, which can lead to trauma to internal organs. Seek immediate medical evaluation and treatment if you have been involved in a major crash.
If you have suffered internal organ damage as a result of a car accident, it is crucial to consult with a personal injury lawyer who specializes in car accident cases. They can assess your case, help determine liability, and assist you in seeking compensation for your medical expenses, pain and suffering, lost wages, and other damages resulting from the accident. Click to call : 866-803-6502 today.