Robert Spies Hurt in Colfax Motorcycle Crash on Highway 195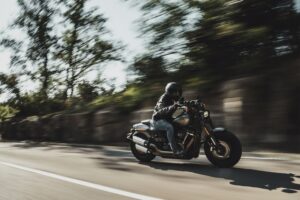 Colfax, Washington (June 23, 2023) – Robert Spies, 58, of Genesee, was hurt in a fatal motorcycle crash on Thursday evening near Colfax, according to a report by the Washington State Patrol.
The wreck took place on Highway 195 near milepost 34 on Thursday, June 22.
WSP said Russell C. Foreyt, 36, was riding a 2002 Harley-Davidson 883 motorcycle on the highway when he drifted across the centerline and crashed head-on with an oncoming 2002 Ford Focus operated by Spies.
Foreyt was pronounced dead at the site of the accident while Spies was transported to Whitman Hospital and Medical Center in Colfax for treatment.
The cause of the crash is under investigation.