Riverside Accident at Central and Wilderness Avenues Kills Pedestrian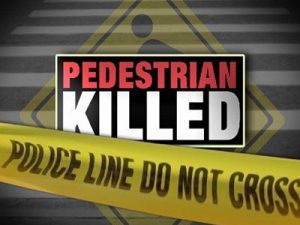 Riverside, California (August 20, 2021) – A woman pushing a shopping cart died Wednesday evening after being struck by a vehicle at an intersection in Riverside, according to a report by the Riverside Police Department.
The fatal crash happened in the area of Central and Wilderness Avenue at approximately 9:15 p.m. on August 19.
As per the report, a 2000 Mercedes-Benz driven by a 52-year-old Riverside woman hit the female party while pushing the shopping cart across the intersection just south of the airport boundary.
Fatal Riverside Pedestrian Accident
Sadly, the unidentified pedestrian was declared dead at the scene after being struck by a Hyundai Elantra operated by a 22-year-old Fontana man.
The involved motorists stopped after the crash and cooperated with the law enforcers.
An investigation into the accident is underway. Anyone with additional information about this crash is urged to call the police Traffic Bureau at 951-826-8723.
Notable Pedestrian Accident Statistics According to the California Office of Traffic Safety:
893 pedestrians were killed, and more than 14,000 were injured on California roadways in 2018.
California's pedestrian fatality is almost 25% higher than the national average.
California is among the leading states in pedestrian deaths.
Safety Tips for Pedestrians
Make yourself visible to other road users by wearing bright colored clothes, reflector jackets, or using a flashlight when walking at night.
Avoid distractions such as using your phone while on the streets.
Cross streets on marked crosswalks and obey traffic lights.
Always pay attention to your surroundings.
Be predictable by observing all traffic rules and obeying signs and signals.
If you have lost someone you love in a pedestrian accident and need legal help, call our law office at  Click to call : 866-803-6502 and talk to an accident attorney.