Pool Worker Injured in Alameda Explosion on Shorepoint Court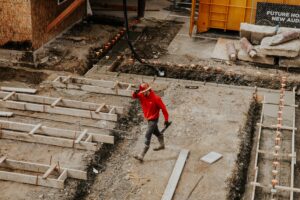 Alameda, California – A pool worker was injured in an explosion in Alameda on Friday morning, according to the Alameda County Fire Department.
The incident happened in the 900 block of Shorepoint Court at around 9 a.m. November 10.
Authorities said the worker was servicing the pool area when an explosion occurred.
It's unclear what led up to the explosion.
The worker was taken to a trauma center with chemical burns.
The hazmat team responded to clear the scene.
The cause of the incident is under investigation.
Have you been injured in a work-related accident?
Construction workers face some of the most dangerous working conditions of any occupation. Their work is physical and is often in proximity to heavy machinery, power tools, electric wiring, and gas lines. Considering those issues, it is no surprise that construction workers account for about one in five occupational fatalities in the U.S. each year. According to Occupational Safety and Health Administration (OSHA) statistics from 2012, nearly 20% of the 3,945 occupational fatalities occurred in the construction industry. It's important to consult with an experienced Los Angeles construction accident lawyer specializing in construction accidents to understand how these laws apply to your situation. They can provide guidance on navigating the legal process, filing claims, and protecting your rights under California labor laws.  Click to call : 866-803-6502