Man Killed, Three People Seriously Injured in Lane County 2-Vehicle Crash on Highway 58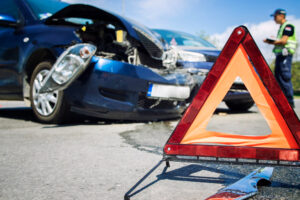 Lane County, Oregon (November 10, 2023) – One person was killed and three others seriously injured in a two-vehicle crash in Lane County Wednesday evening, according to Oregon State Police.
The deadly head-on crash happened around 5:06 p.m. on Highway 58 near milepost 44.
Oregon State Police say a gray Ford Explorer was traveling westbound on Highway 58 when an eastbound Toyota Camry tried to pass in the "no passing" zone coming directly into the path of the Ford. The two vehicles collided head-on.
As per the police, a passenger in the Toyota died of his injuries while being transported to the hospital. The driver of the Toyota and a second passenger were transported to a nearby hospital with serious injuries.
The driver of the Ford was also taken to an area hospital with major injuries.
The highway was shut down for approximately 5 hours during the on-scene investigation.
Have you lost a loved one in a head-on traffic collision?
Head-on collisions are car accidents that occur when two vehicles traveling in opposite directions collide. In most occasions, head-on car accidents are caused by one of the drivers traveling in the wrong direction or trying to pass traffic on a busy freeway. These types of vehicle accidents can be particularly severe due to the high speeds at which many vehicles travel on California roads. 
If you or a loved one has been involved in a head-on collision in California, it's important to seek the advice of an experienced car accident lawyer. An attorney can help you understand your legal options and assist you in pursuing compensation for your losses, including medical bills, lost wages, pain and suffering, and other damages. Click to call : 866-803-6502.