One Person Hurt in Rosemead Car Accident on Interstate 10 near Rosemead Boulevard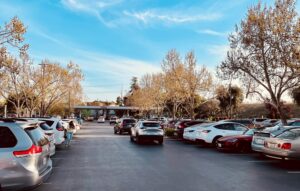 Rosemead, California (October 29, 2023) – One person was hospitalized after a traffic collision involving a tow truck that happened Saturday afternoon in Rosemead, the California Highway Patrol said.
The collision occurred just after 2 p.m. on the eastbound 10 Freeway just west of Rosemead Boulevard.
CHP said a tan Nissan sedan, a black tow truck, and possibly a third vehicle collided for unknown reasons, blocking the No. 4 lane.
Firefighters and paramedics responded to the scene shortly after the collision.
One person was transported to Greater El Monte Community Hospital with minor injuries.
CHP did not immediately determine the cause of the accident.
Truck accidents are a type of collision involving large commercial vehicles, such as semi-trucks, tractor-trailers, box trucks, and delivery vans.
Collisions involving trucks can be extremely dangerous due to the size and weight of these vehicles.
Being involved in a truck accident in California can put you in a challenging situation due to the nature of these incidents, the potential consequences, and dealing with many parties who may be held liable, such as the truck driver, trucking company, vehicle manufacturer, maintenance provider, or a third-party driver.
It is, therefore, highly recommended to involve a truck accident lawyer to guide and represent you if you were involved in a truck accident.
Contact Pacific Attorney Group, and a truck accident lawyer will help establish who is liable for your injuries and fight for rightful compensation.