Martin Matias Among 2 Killed in Lakewood Crash on I-5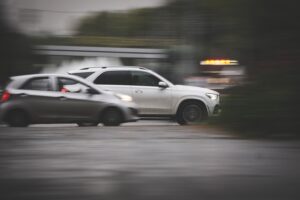 Lakewood, Washington (September 27, 2023) – Martin Mendoza Matias, 55, of Shelton, was among two people who were killed in a crash involving a loose tire in the Lakewood area on Thursday morning, according to a report by the Washington State Patrol.
The wreck took place at about 5:35 a.m. September 21, on Interstate 5 near Bridgeport Way.
The WSP said a tire came off an unknown vehicle and crashed through the windshield of a large van. The van was carrying eight people at the time accident.
Two occupants of the van, Matias and Denilso Tomas Lopez, 18, of Shelton, were hit by the tire.
The two died at the scene.
One other occupant, a 20-year-old Shelton man, was transported to St. Joseph Medical Center in Tacoma for treatment of his injuries.
The WSP is investigating the accident.
Multi-vehicle collisions can be very catastrophic due to the high number of vehicles involved and the potential for chain reactions. When you get involved in a multi-car accident, the physical and emotional toll can be overwhelming. Navigating the legal process can be complex and challenging, and as such, we recommend seeking legal guidance as soon as possible to protect your rights and maximize your chances of obtaining fair compensation for your injuries and damages.
At Pacific Attorney Group, our car accident lawyers will help you navigate the entire process efficiently, build a strong case, and pursue fair compensation for your injuries and damages. Call us today for a free consultation to discuss your case with an experienced multi-vehicle accident lawyer.Click to call : 866-803-6502.