Lucerne Valley Accident on Crystal Creek Road Near Crystal Lane Seriously Injures 1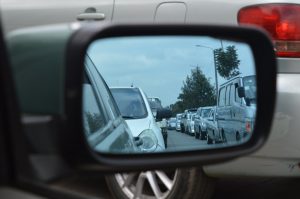 Lucerne Valley, California (September 12, 2021) – One person was hospitalized with serious injuries after being involved in a two-vehicle collision in Lucerne Valley Saturday evening, the California Highway Patrol said.
The major injury crash took place on Crystal Creek Road, just south of Crystal Lane shortly after 6:00 p.m.
The accident involved a red Honda Civic and a second automobile that crashed on southbound Crystal Creek Road for undetermined reasons.
Due to the impact, one of the involved vehicles overturned, and paramedics located a male occupant bleeding from the arm.
Major Injury Lucerne Valley Crash
One unidentified person sustained major injuries and was flown to the Loma Linda University Medical Center for medication.
The CHP is still investigating to determine the cause of the accident.