Female Hurt in Humboldt Head-On Crash on Highway 101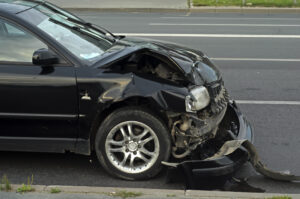 Humboldt, California (November 5, 2023) – A female was injured in a head-on crash on Saturday morning in Humboldt.
According to the California Highway Patrol, the accident happened at around 11:08 a.m. on Highway 101 just south of County Line.
A Jeep pickup collided head-on with a Honda in unclear circumstances.
A woman sustained minor injuries in the collision.
The identity of the victim was not immediately established.
An investigation is ongoing.
Have You Been Involved in a Head-On Crash? 
Head-on collisions are common types of car accidents in California that happen when two vehicles heading in opposite directions collide with their front ends. Common causes of head-on collisions include impaired driving, wrong-way driving, distracted driving, speeding, poor road conditions, fatigued driving, among others. 
Determining fault in a head-on collision involves a careful examination of the facts and circumstances of the accident. Investigators gather evidence from the accident scene, eyewitnesses, and other relevant sources and use it to determine where liability falls. The liable party or parties may be held responsible for the damages resulting from the head-on collision. This can include compensation for medical expenses, lost wages, property damage, and other losses associated with the accident.
If you or your family member was involved in a head-on collision, Click to call : 866-803-6502 and  speak with an experienced car accident attorney.