Pedestrian Hit, Killed in South Sacramento Pedestrian Crash on Highway 99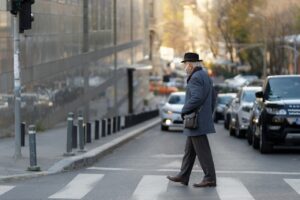 South Sacramento, California (June 23, 2023) – A pedestrian was hit and killed by a car on Friday on Highway 99 in South Sacramento.
According to the California Highway Patrol, the crash occurred on southbound Highway 99, north of Cosumnes River Boulevard.
A car struck a pedestrian in the area in unclear circumstances.
The pedestrian, whose name was not released, was declared dead at the scene.
The car driver remained at the accident site and cooperated with the investigators.
DUI was not suspected in the pedestrian accident.
Lanes 1 and 2 were closed due to the incident.
An investigation is underway.