Knightsen DUI Pedestrian Accident on Byron Highway Kills Luis Esparza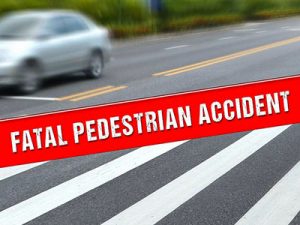 Knightsen, California (September 7, 2021) – One of the two Pittsburg pedestrians who died after being hit by a suspected DUI driver Saturday night in Knightsen has been identified as 16-year-old Luis Esparza.
The fatal pedestrian crash happened at approximately 11:14 p.m., September 4, on Byron Highway in Contra Costa County. 
As per the dispatch, a 2002 Subaru Impreza operated by 18-year-old Colby Shraver struck Esparza and 18-year-old Kassandra Sepulveda while walking on the narrow shoulder of the roadway at the night hours.
Luis Esparza Killed in Knightsen Pedestrian Crash
Both Kassandra and Esparza died in the accident.
The California Highway Patrol said Colby Shraver was intoxicated at the crash time.
Colby, a Knightsen resident, was arrested on suspicion of two counts of vehicular manslaughter and driving under the influence.
An investigation into the fatal collision is underway.
Notable Pedestrian Accident Statistics According to the California Office of Traffic Safety:
893 pedestrians were killed, and more than 14,000 were injured on California roadways in 2018.
California's pedestrian fatality is almost 25% higher than the national average.
California is among the leading states in pedestrian deaths.
Safety Tips for Pedestrians
Make yourself visible to other road users by wearing bright colored clothes, reflector jackets, or using a flashlight when walking at night.
Avoid distractions such as using your phone while on the streets.
Cross streets on marked crosswalks and obey traffic lights.
Always pay attention to your surroundings.
Be predictable by observing all traffic rules and obeying signs and signals.
If you have lost someone you love in a pedestrian accident and need legal help, call our law office at  Click to call : 866-803-6502 and talk to an accident attorney.