Seven Hurt in Bellingham Accident on Guide Meridian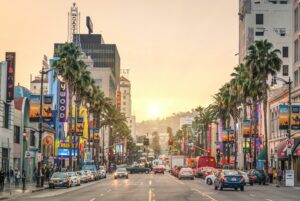 Bellingham, Washington ( June 22, 2023) – Several people were hurt in a collision involving a wrong-way driver in Bellingham on Wednesday evening, according to the Washington State Patrol.
The wreck took place on the Guide Meridian near Kelly Road at around 7 p.m. June 21.
The WSP said a car was traveling northbound in the southbound lanes of the Guide Meridian when it sideswiped a southbound car.
The wrong-way driver then collided head-on with another vehicle.
The driver continued traveling the wrong way and collided with a third vehicle.
The impact sent the third vehicle into a ditch while the wrong-way vehicle burst into flames.
WSP said the wrong-way driver, Aaron Dexter, 45, of Blaine, and a 10-year-old passenger in his vehicle, were transported to Harborview Medical Center.
A 20-year-old occupant of one of the other vehicles was also taken to Harborview.
A three-year-old passenger and three other drivers were taken to Peacehealth St. Joseph Medical Center.
According to WSP, Dexter was suspected of DUI.
The collision is under investigation.