6 Injured in Car Accident on Sepulveda Boulevard in Granada Hills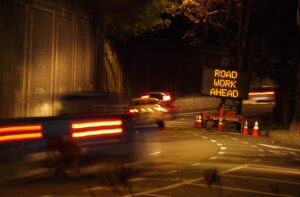 Los Angeles, California (June 28, 2023) – Six people were injured, one critically, in a car crash that happened in Granada Hills on Wednesday afternoon.
At around noon, the Los Angeles Fire Department responded to reports of a mass casualty incident on the 13200 block of N. Sepulveda Boulevard.
Multiple vehicles were involved in the crash, but the events leading up to the accident were not immediately established.
One person had to be extricated from the wreckage.
LAFD Alert- Granada Hills Traffic – Multi-Casualty Incident 13200 N Sepulveda Bl MAP: https://t.co/5rK9OwoMRF FS75; DETAILS: https://t.co/ZpxnCndmNW

— LAFD (@LAFD) June 28, 2023
Authorities say one person was in critical condition and was transported to the hospital for treatment.
Two other people were hospitalized with serious injuries.
Three patients were treated at the scene and released.
More details about the accident were not released.
An investigation into the accident is underway.