The crash happened when a vehicle merged into oncoming traffic and collided with another vehicle. The two vehicles were then rear-ended by the vehicles traveling behind them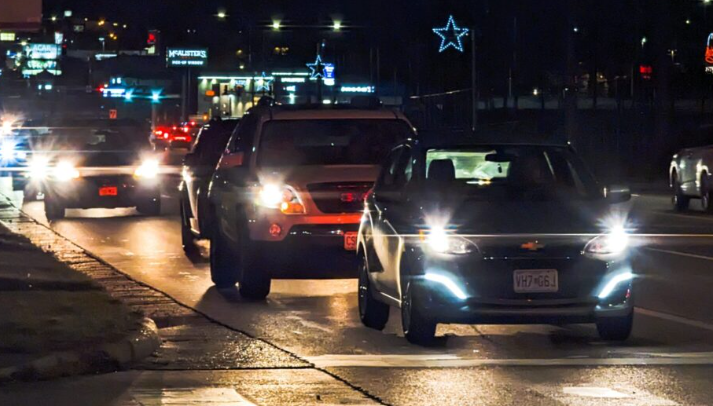 Yuma, Arizona – Four people were injured following a multi-vehicle traffic collision in Yuma early Friday morning, according to Yuma County Sheriff's Office (YCSO).
The crash happened at about 5:50 a.m. in the area of E. Highway 95 and S. Avenue 5E.
According to YCSO, a white 20002 Chevrolet Trailblazer was traveling westbound on E. Highway 95 when, for some reason, it travelled into the opposite lane and collided with an eastbound gold 1999 Toyota 4Runner.
As a result, the Trailblazer was rear-ended by a vehicle that was traveling behind it. A vehicle traveling behind the 4Runner was also unable to stop and crashed into the 4Runner.
All drivers and the sole occupants of the vehicle were transported to Yuma Regional Medical Center.
According to YCSO, the driver of the 4Runner had serious injuries and was later flown to A Phoenix-area hospital.
The other three drivers had non-life-threatening injuries.
No additional information regarding the crash was provided.
The incident remains under investigation.
Do I Have a Personal Injury Claim?
Multi-vehicle collisions can be very catastrophic due to the high number of vehicles involved and the potential for chain reactions. When you get involved in a multi-car accident, the physical and emotional toll can be overwhelming. Navigating the legal process can be complex and challenging, and as such, we recommend seeking legal guidance as soon as possible to protect your rights and maximize your chances of obtaining fair compensation for your injuries and damages.
It is important to consult with a personal injury lawyer to assess the strength of your case and determine the best course of action. Click to call : 866-803-6502 today for a free consultation to discuss your case with an experienced multi-vehicle accident lawyer.