2 People Hospitalized After Multi-Vehicle Accident on Highway 101 in Hopland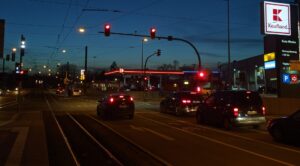 Hopland, California (September 23, 2023) – Two people suffered major injuries in a traffic collision that happened early Saturday morning on the Russian River Bridge in Hopland, the California Highway Patrol said.
Emergency personnel responded to the scene on Highway 101 just south of Highway 175 after receiving reports of the accident around 1:37 a.m.
The responders found a Honda CR-V, a Chevrolet pickup truck and a semi-truck involved in the collision.
The driver of the pickup truck was trapped inside, and the vehicle had to be towed away from the bridge to allow firefighters to extricate the driver.
Two people were taken to the hospital with major injuries. The condition of the patients was not mentioned.
The cause of the crash was not immediately established, but an investigation is ongoing.
Speak with a Car Accident Attorney
Broken bones is a common type of serious injury sustained in auto accidents. When vehicles collide, the force of the impact can cause bones to break, either directly or indirectly. Direct impact fractures happen when the bone is hit by another object, such as the dashboard or steering wheel. Indirect impact fractures happen when the force of impact causes the bone to bend or twist, which can cause a break.
Some of the bones that are likely to break in a car accident are collarbone, ribs, hip, leg bones, arm bones, wrist bones, and hand bones.
Broken bones may take a long time to recover, and some may need surgery depending on the type of fracture, the amount of force involved, and the location of the break.
If you or someone you love was involved in a car accident and sustained broken bones, seek legal help from a Pacific Attorney Group injury lawyer.
Contact us today, and a broken bones lawyer will assess the specific details of your case and advise on the best legal action you should take. Click to call : 866-803-6502.