Raymond Eby Jr. and Shawna Coolidge Killed in Douglas County Crash on Hwy 101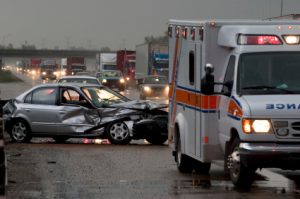 Douglas County, Oregon (June 29, 2023) – Two people were killed, and a child was seriously injured after a head-on crash on Highway 101 in Douglas County Wednesday afternoon.
Raymond Louis Eby Jr., 35, of Molalla, and Shawna Michelle Coolidge, 51, of Florence, were involved in an accident at around 12:10 p.m. June 28 on Highway 101 near milepost 208.
According to the Oregon State Police, Eby Jr. was driving a southbound silver GMC Sonoma when he crossed into an oncoming northbound lane in unclear circumstances.
The Sonoma then collided head-on with a northbound white Toyota Rav4 operated by Coolidge.
As a result, the Sonoma rolled over and landed on its roof, blocking the northbound lanes while the Rav4 went off the roadway before coming to rest in a small embankment.
Eby Jr. and Coolidge were pronounced dead at the accident scene.
A three-year-old child in the Rav4 sustained life-threatening- injuries and was rushed by an ambulance to Lower Umpqua Hospital for treatment.
The child was later transferred to Sacred Heart Riverbend in Springfield.
The crash impacted the roadway for about one hour.
An investigation into the fatal vehicle Collision is ongoing.