2 Injured in Fontana Car Accident on Interstate 15 and Duncan Canyon Road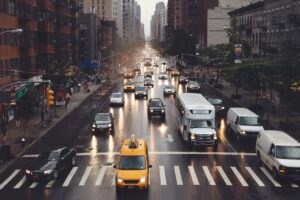 Fontana, California (September 19, 2023) – Two people sustained minor injuries after a crash Monday night in Fontana, according to the California Highway Patrol.
Authorities responded to a crash on Interstate 15 South, south of Duncan Canyon Road, at around 9:20 p.m. on September 18.
A Lyft van and a semi-truck were involved in the crash. The manner in which they collided was not immediately established.
Two parties suffered minor injuries and were transported to Kaiser Permanente Fontana Medical Center for treatment.
Additional information regarding the incident was not available.
Authorities are investigating the crash.
Have You Been Hurt in Car Accident?
Truck accidents are some of the most dangerous types of motor vehicle accidents on the roads in America. A truck accident can involve any type of large commercial vehicle, including semi-trucks, tractor-trailers, box trucks, and delivery vans.
Due to the size and weight of these vehicles, truck accidents often result in serious injuries, including broken bones, head trauma, internal injuries, paralysis, amputated limbs, and even fatalities.
If you have been injured in a truck accident, it is advisable to seek the assistance of an experienced truck accident attorney who is familiar with laws specific to trucking to assess your case and determine the appropriate legal action.
At Pacific Attorney Group, our team of attorneys will help protect your rights, gather evidence, navigate the legal process, negotiate with insurance companies, and pursue the compensation you deserve.
Call us today, and a truck accident lawyer will help establish who is liable for your injuries and fight for rightful compensation.Click to call : 866-803-6502.