Two Critically Injured in Apple Valley Accident on Deep Creek near Del Oro Roads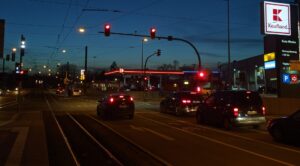 Apple Valley, California (September 19, 2023) – Authorities are investigating a two-vehicle collision that sent two people to hospital in critical condition in Apple Valley Tuesday morning
The traffic crash occurred around 6:44 a.m. on Deep Creek Road near Del Oro Road.
A red Ford Mustang and a white Honda Civic were involved in the mishap. The events surrounding the crash were not immediately established.
Firefighters from the Apple Valley Fire Protection District responded to the accident scene and located the Civic off the roadway, with occupants trapped and requiring extrication.
The Police said three people were injured, two seriously, in the wreck.
Two medical helicopters were requested to the scene and airlifted two seriously injured parties to out-of-area trauma hospitals.
During the on-scene investigation, Deep Creek Road was blocked in both directions.
An investigation into the incident is ongoing.
Contact a serious injury attorney
One of the most commonly sustained and painful injuries in a car accident are broken bones. Whether referring to a fracture, a complete split, or even a break so bad that it protrudes through the skin, the ramifications of this are severe. At Pacific Attorney Group, we recognize how daunting a process can be – you can trust that we are deeply committed to providing our clients with the high-quality assistance that you truly deserve, Our Los Angeles broken bones injury lawyer will fight to help you obtain the just compensation that you deserve.