Motorcyclist Killed in Crash at Bridge and Hushbeck in Watsonville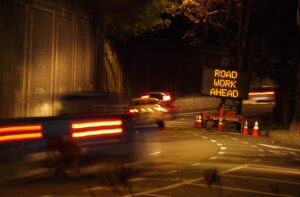 Watsonville, California (July 1, 2023) – A motorcyclist died in a collision that happened on Saturday afternoon in Watsonville.
The fatal crash happened at the intersection of Bridge Street and Hushbeck Street at around 2:25 p.m., according to the California Highway Patrol.
The man was riding a Ducati motorcycle eastbound on Bridge Street when he entered the intersection and collided with a Subaru Outback pulling away from a stop sign.
The impact of the collision caved in the driver's door of the Subaru, trapping the driver.
The motorcyclist landed in the center of the intersection and was pronounced dead at the accident scene.
The Subaru driver was extricated and rushed to the hospital for treatment.
More details about the accident were not released.
An investigation into the accident is underway.