4 Injured in Whetstone Car Crash on Highway 90 at Border Patrol Checkpoint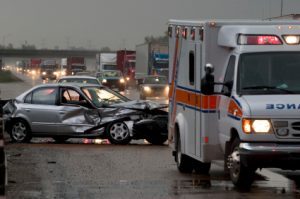 Whetstone, Arizona (March 8, 2023) – Four people were injured in a multi-vehicle collision at a border patrol checkpoint near Whetstone on Wednesday morning.
According to the to the Whetstone Fire District, the accident happened at the border patrol checkpoint on Highway 90, north of Sierra Vista, at around 8:45 a.m.
Five vehicles were involved in the morning crash.
Two people in critical condition were flown to a local hospital for treatment.
Two other people were injured in the accident and were transported to Canyon Vista Medical Center in Sierra Vista.
Additional information about the accident was not provided.
An investigation into the accident is underway.