3 Injured in Car Accident on Highway 101 in Soledad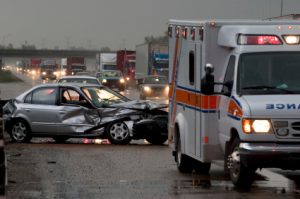 Soledad, California (April 30, 2023) – Three people were injured in a collision involving a police SUV in Soledad on Friday night.
The accident happened on Highway 101, just south of Monterey County, according to the Soledad Police Department.
A vehicle is reported to have crashed into the department's SUV in unclear circumstances.
Three people were injured in the accident and were taken to the hospital in unknown condition.
More details about the accident were not released.
An investigation into the accident.