Three Hurt in Glen Ellen Crash on Bennett Valley Road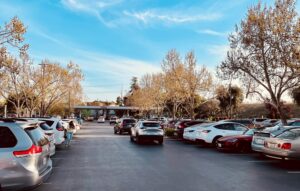 Glen Ellen, California (April 29, 2023) – Three people were injured in a multi-vehicle collision on Friday morning near Glen Ellen, according to the California Highway Patrol.
The wreck took place at around 10:34 a.m. April 28, on Bennett Valley Road near Keiser Ranch Road.
A 17-year-old was driving a Ford Mustang eastbound on Bennett Valley Road when, for undetermined reasons, they drifted into the westbound lane and collided head-on with an oncoming Honda Accord driven by a woman.
A Sheriff's Office community service officer driving a white van was ahead of the Honda and was able to swerve to avoid the Ford but ended up crashing into a tree.
The three drivers were taken to Santa Rosa Memorial Hospital with unspecified injuries.
The CHP is investigating the incident.