2 Women Killed in Car Accident on Highway 299 near Willow Creek in Chico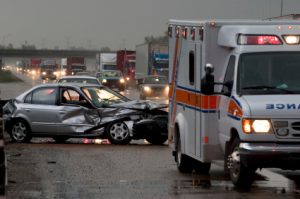 Humboldt County, California (April 21, 2023) – Two women were killed in a multi-vehicle collision on Thursday afternoon in Chico.
According to the California Highway Patrol, the accident happened on Highway 299 just west of Lord Ellis Summit between Blue Lake and Willow Creek.
32-year-old Derek McIntosh was driving a Ford F-550 service truck westbound on Highway 299 and collided head-on with an eastbound 2019 Hyundai Tucson driven by a 21-year-old woman from McKinleyville.
The impact of the collision caused Hyundai to crash into a semi-truck driven by 29-year-old Ryan Noland.
The driver of the Hyundai and her passenger, a 30-year-old woman, were killed in the accident.
McIntosh suffered minor injuries in the accident.
Noland was unhurt.
Additional information about the accident was not provided.
An investigation into the accident is underway.