1 Injured in Car Accident at Harvill Avenue and Cajalco Expressway in Perris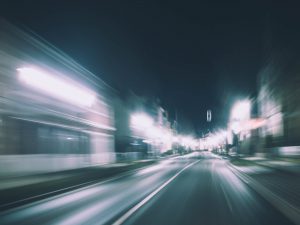 Riverside County, California (October 14, 2021) – A two-vehicle collision reported on Thursday morning in Perris left at least one person injured.
According to a report by the California Highway Patrol, the accident happened at about 8:13 a.m. in the area of Harvill Avenue and Cajalco Expressway.
A Dodge Ram pickup truck and a silver Nissan SUV were involved in the collision. The manner in which the accident happened, however, was not immediately established.
As per the CHP incident logs, at least one person was injured in the accident and was transported to Riverside University Hospital for treatment.
No additional information about the accident was provided.
An investigation into the accident is underway.
Motor Vehicle Accidents in Riverside County
Being involved in a motor vehicle accident can be a traumatic experience for the victims and their families. According to a report by the National Highway Traffic Safety Administration (NHTSA), more than 290 traffic crashes were reported in Perris in 2020, resulting in the deaths of at least 14 people. As per the report, 456 other people were injured in the collisions. Statistics show that the leading cause of most of these auto accidents is human error. This includes dangerous acts such as; distracted driving, speeding, drunk driving, reckless driving, bad weather, wrong-way driving, and failure to observe traffic laws.
When you are involved in a traffic collision, you and your family may be forced to spend tens of thousands of dollars on medical bills, property damages, and maybe funeral services, while also enduring endless mental and emotional suffering.
Although the exact cause of the accident above was not immediately determined, the authorities will continue to gather more information, including witness statements to establish the cause of the accident. However, Pacific Attorney Group's managing attorney P. Mark Shayani believes that a separate and independent investigation into the crash is equally important. "A car accident attorney will investigate, research, and review every case thoroughly and explain to clients their rights and answer all questions to their satisfaction," he said.
Victims of traffic accidents have an enforceable right under law to full and fair compensation for the costs and losses they suffer. Whether they receive what the law provides for them or whether they receive any compensation at all depends on how well their attorneys can pursue their claims through the intricacies of the state civil legal processes.
Call a California Car Accident Lawyer Today
If you have been involved in a traffic accident and got injured, it is important to get in touch with a skilled attorney immediately for guidance. At Pacific Attorney Group, we specialize in personal injury and wrongful death lawsuits for all types of auto accidents. We assist accident victims and their families to seek justice and financial compensation for their injuries, pain and suffering.
If you have been injured in a motor vehicle accident or lost a loved one, contact Pacific Attorney Group today to talk to an experienced car accident attorney. Click to call : 866-803-6502